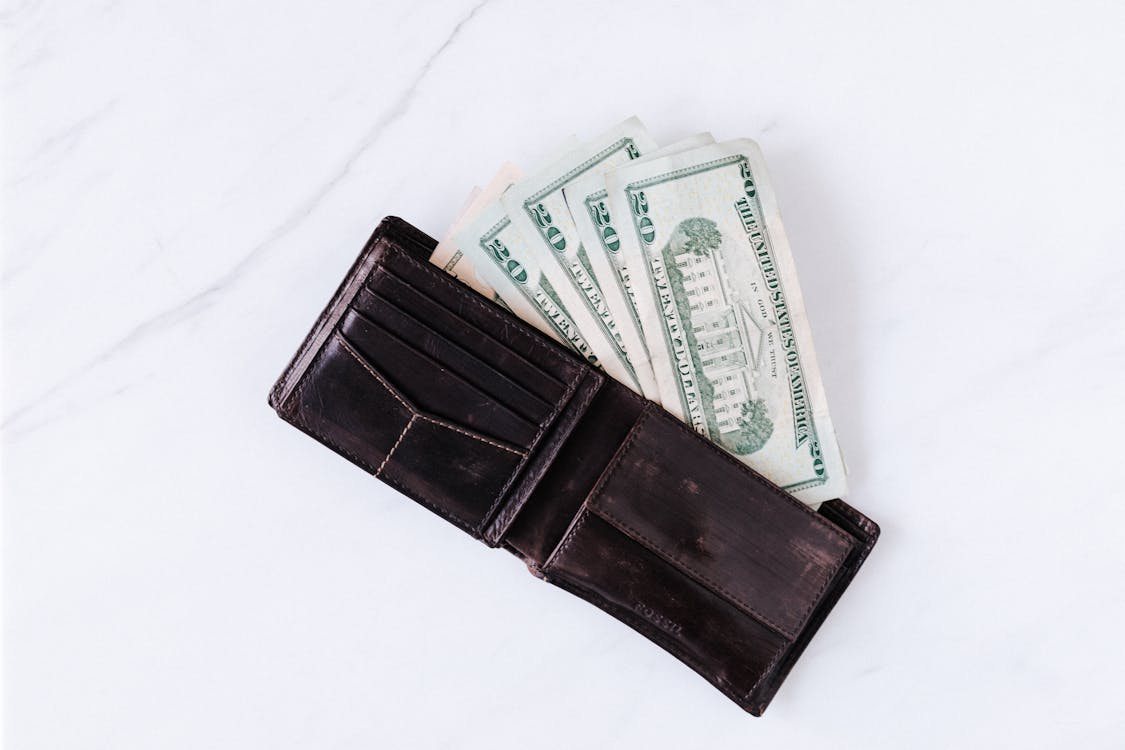 When I stop and think about it I do a lot of complicated and ritualistic things in order to control the uncontrollable.
Does it work?
No.
Twyla Tharp says this must be why ancient societies created rituals. Not unlike today, they lived in constant fear of enemies, nature, weather, food supply, illnesses, herds, even fertility. They believed that some kind of deity controlled the elements and by sacrificing the blood of animals on elaborate altars they would appease the gods and guarantee victory.
Did it work?
No.
Consider the fate of the Maya's, Angkor's, or the Olmec's societies? One day they're thriving, the next day they're gone, vanished, absolutely no clue who screwed up the sacrifice (although we have our suspicions).
Rituals are the anchors that sustain us, without these practices (both secular and religious) people would be stripped of their humanity, adrift in a vast sea, with no place to land. Check out Noah's story.
Someone recently suggested my daughter Julie bury a statue of St. Joseph in her front yard and this gesture alone would help sell her house. I'll be damned if it didn't work. So there you go, we're still invested in the mysteries of the spirit world, and the potential of ritualistic behaviors to calm our fears.
Would her house have sold without the buried statue? I think so, but burying the statue gave her a sense of control, hope if you will, even if it was a facade.
Naomi Janowitz says it is possible to induce incorrect notions of cause and effect in most people in just a few minutes. All that is necessary is to expose them to rewards which they believe they are generating based on their actions when in fact the rewards are randomly awarded. People will latch onto any seeming success and repeat it, even when they have to explain repeated failures as well. The moment of surprise is not when people repeat alchemical failures but when they begin to do something else.
I had my trite and true secular rituals which I participated in without fail for many years. I tried controlling my hair color by worshiping at the salon every other month, it still turned gray, I tried to stem off tummy fat with ritualistic situps, stair steppers, and spin classes, yet it manifested despite my best efforts. I slathered on sunscreen every damn morning and I still have wrinkles (I'd prefer if you referred to them as laugh lines, thank you in advance). I replaced them all with absolutely nothing.
Is that advancing or digressing?
Staying limber both physically and mentally has been my claim to fame, I stretched myself on a regular basis, but according to some recent polls I've become a little stiff, I'll refrain from identifying the culprits, they could be related.
Speaking of relatives, my current situation has allowed me to observe my grandchildren up close, and I'm noticing how ritualistic kids are by nature.
I've come to believe it is their way of controlling the uncontrollable because that's what do we do when we have no way to explain the randomness of life.
Maybe we're wired for ritual from the get-go?
The children like their sandwiches with no crusts please (which I gladly consume so we're all good), they sleep with special stuffed animals that have names and personalities (if we can't find one is absolute anarchy), and they like the ritual of a long soak in the tub before bed, this practice has become our daily sacrament. Socks and shoes get put on in a certain order, their love of story seems innate, and rebedding with Grammie in the early morning has become standard procedure (there may have been some parental encouragement here but they remain mum on the subject).
As a kid, I remember trying to skip all the cracks on the sidewalk on my way to school or I'd break my mother's back, sadly our kids will have to skip the cracks in the hardwood floors on their way to home school. Work with what you have people.
When I was maybe 7 or 8 I memorized the entire Lord's Prayer in one day because I thought it would appease God and he would allow me to see my best friend Renee again (our parents had moved us to different towns). That actually did work. 🙂
My older children who are currently living with me have established rituals to appease the deities of working remote, they have specific locations around the house where they set up their work stations, the logistics include monitors, screens, and appealing lighting, with a hot cup of coffee next to the keyboard.
It must be working because they're still here unlike the Maya's, Angkor's, and Olmec's. When they get restless they engage in various forms of exercise to release the evil spirits, I didn't have the heart to tell them it doesn't work, all things eventually sag, but let's not dwell on the negative.
It's possible that I suffer from some sort of compulsive repetition syndrome, but ritual is extremely important to me, it's a prerequisite to writing, and might be embedded in my DNA. I need coffee (a full pot preferably), my favorite chair, a killer view, quiet, and maybe some fresh flowers nearby in order to focus, because just about any noticeable chore or distraction will drag me away from the blank page. It's as if I've become a Trappist monk, shunning anything that breaks the silence, but I digress.
Often I turn to my favorite authors for inspiration, as if their words were scripture, because truthfully I consider them close friends (I'm sure the feeling is mutual), but now that many of my books have been relocated to the Good Will, I've been forced to order more to restore my calm. As you can imagine Looney is thrilled.
I hear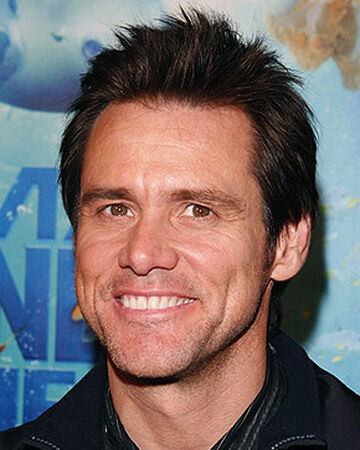 d about this movie star, I think it was Jim Carrey, who carried a check written to himself in his wallet for like $500,000 for at least a decade. He would pull it out and look at it every day, committing to doing whatever it takes for him to be able to cash the check. I'd say his ritual worked.
My grandmother (Dad's side) always carried $100 dollars in her wallet in case one of her children needed her, she would have the means to get to them, this calmed her fears. I can just imagine her opening the wallet, gently touching the bills, knowing she had the means to get to her children at a moment's notice. This story tells me so much about the woman who died when I was two, she prioritized the needs of her children, a hundred dollars was a huge sacrifice at the time to just sit in her wallet instead of providing for the family, but now I know what she valued most.
Our currency is really an act of faith, on our bills opposite the Great seal with the bald eagle and the overly ripe E Pluribus Unum, above the mysteriously cropped pyramid with that creepy floating eye, is the motto Annuit Coeptis which means "providence has favored our undertakings," notes Twyla Tharp. Money is a social construct, we believe in the value of a dollar, and when we invest our money or swap it for goods and services this is an act of courage or faith, and the motto on the dollar acts as a blessing on the exchange.
What else helps "providence favor our undertakings?"
When I maintain an optimistic state of mind, I'm much more efficacious in life, as opposed to my morose phases which tantalize me without remorse. I naturally tend towards cheerfulness, but I'm no stranger to pessimistic sieges, especially at 3 in the morning when I start worrying about the state of my toenails, a stubborn stain on the family room carpet, minor frustrations that seem unsolvable in the dark, and if that disturbing ache in my elbow is actually a tumor or a bug bite. Am I alone here?
Thank God my morning rituals help me come back to myself, lift the fog if you will, get me back to a more balanced state of mind. Yes, I'm referring to coffee and a hard-boiled egg. Try not to judge.
I'm also noticing during this time of quarantine how we as people function very differently in the world. Some of us thrive in the communion of others, the more the merrier, and this SIP has been brutal for extroverts. They seek out community wherever they go because they don't enjoy being alone.
This quarantine has created a confounding and seemingly endless form of isolation, causing a lot of depression and anxiety (especially for our teens, who thrive in relationship with others, because it is developmentally appropriate).
I used to think what's developmentally appropriate for adults is totally different from our children and grandchildren. Recently, I've noticed that not only are our silly rituals universal, but good stories, endearing friendships, skinny dipping, ice cream, fairy gardens, hugging, star gazing, and soft pillows. Maturity is totally overrated!
"The telling and hearing of stories is a bonding ritual that breaks through illusions of separateness and activates a deep sense of our collective interdependence." Annette Simmons
Have you ever noticed how some people turn on the television the minute they walk in a room (I call this the Looney effect) because they like the diversion of sound, voices, or noise in general? They might scan the internet when bored, or play video games as a form of distraction, there might be music playing in the background of their lives, because it is calming to extroverts.
Full confession, I am the polar opposite, and absolutely love the sound of silence. This allows me to slip into my bubble and avoid all distractions. I like to give my thoughts full reign when I'm writing and I get annoyed with interruptions and constant disturbances.
I read somewhere if you can't improve on the silence shut-up. Bahaha, I bet an introvert is responsible for that little axiom. Regardless, living with lots of people, big and small, has been both a blessing and a challenge.
In this life, I'm learning that I have to create an environment that works for me, even in the middle of a pandemic. Our modern rituals might be less brutal than that of our ancestors but not so divergent from sacrificing a goat on an altar in order to overcome some sort of plague.
How did that work?
Just like my wrinkle cream.
Many people participate in religious rituals to strengthen their faith, protect them from evil, nurture a palatable heart, serve one another, and engage in a communal sacrifice that helps them stay in communion with God and neighbor. It really doesn't matter what your faith tradition might be, it's the ritualistic action of the community that defines, sustains, and forms the various traditions.
When I acknowledge the rituals that propel me forward I am honoring myself, facing down my fears, and if I'm aware of the things that distract me I can put them in their proper place says Twyla Tharp. Maybe this is how we live our best life, become our most productive and optimistic self.
Ritual is simply a reaching out to the unknowable with allusion and metaphor to procure an objective whether secular or religious. Rituals might not control the uncontrollable, but if my ancestral sacrifice was a $100 bill harbored in the folds of a wallet, and that's what it takes to manage the chaos in a complicated world, I'm all in.
I'm Living in the Gap, maintaining my sanity one ritual at a time, a liturgy gone rogue.
What are you carrying in your wallet? Or better yet, what's buried in your front yard? Try and be honest.
Anecdotes:
"People have traditionally turned to ritual to help them frame and acknowledge and ultimately even find joy in just such a paradox of being human – in the fact that so much of what we desire for our happiness and need for our survival comes at a heavy cost. We kill to eat, we cut down trees to build our homes, we exploit other people and the earth. Sacrifice – of nature, of the interests of others, even of our earlier selves – appears to be an inescapable part of our condition, the unavoidable price of all our achievements. A successful ritual is one that addresses both aspects of our predicament, recalling us to the shamefulness of our deeds at the same time it celebrates what the poet Frederick Turner calls "the beauty we have paid for with our shame." Without the double awareness pricked by such rituals, people are liable to find themselves either plundering the earth without restraint or descending into self-loathing and misanthropy. Perhaps it's not surprising that most of us today bring one of those attitudes or the other to our conduct in nature."